Home Cleaning Services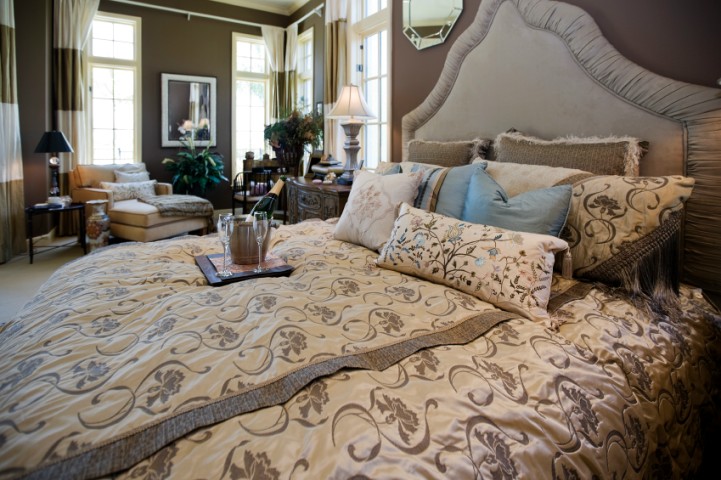 Our residential service provides incomparably thorough home cleaning that reflects Missy Maids commitment to the conscientious care of your home.
Missy Maids cleaning consultants clean meticulously using natural and non-toxic cleaning products - certified to be safe, yet tough to do a very thorough job. To complement our natural cleaning we use hypoallergenic micro-fiber cloths and mop heads.
Our services may be individually tailored to suit your housekeeping needs and budget. You may choose from one of the three service packages we offer:
Basic Clean - This service plan offers a general house cleaning at a moderate cost allowing extra time for you. Relax, we'll handle the dirty work.
All Areas
Empty trash
Wool dust all furniture
Vacuum and mop all hard floors
Vacuum all carpets and area rugs
Kitchen
Wash counter tops and small appliances
Clean outside of appliances
Clean microwave inside and out
Wipe tables and chairs
Scour sink and dry
Bathrooms
Wash counter tops and sink
Clean toilet inside and out
Clean mirrors
Clean shower glass
Clean chrome fixtures
Scour showers and tub stalls
Signature Clean - Detailed House Cleaning. This service plan offers a more thorough house cleaning with extra attention. Relax, while we keep your home always looking its best.
Includes
All Areas
Remove cobwebs and dust bunnies under furniture
Pick up small amounts of clutter
Sanitize switch plates and door handles
Wool dust ceiling fan blades, blinds and light fixtures
Wool dust baseboards, window sills and door panels
Damp cloth dust furniture and under all decorative items
Dust picture frames
Spot clean interior windows
Vacuum inside closet floors- cleared space
Vacuum tops of upholstery
Move small rugs to clean under
Make beds
Kitchen
Wash cabinets and knobs
Clean and move all counter items and décor
Wash back splash and tile walls
Wipe pantry shelves
Clean exterior trash can
Clean kitchen windows and patio door
Bathrooms
Wash cabinets and knobs
Wipe down tile walls
Clean exterior trash can
Signature Plus - Detailed House Cleaning & Window Cleaning Interior/Exterior. This service plan offers the Signature Clean with a complete Window Cleaning of all interior and exterior windows.
Includes
Signature Clean
Window Cleaning Interior & Exterior
Deep Clean - Deep House Cleaning, Garage & Basement. This service plan offers a deep house cleaning with all the extras. Relax, with tools and toothbrush in hand we are devoted to making your home spotless.
Includes
All Areas
Wash all woodwork and walls
Wash exhaust fans, vents and heat registers
Wash light fixtures and vacuum lamp shades
Wood treatment on furniture
Dust knickknack and high shelves
Clean inside of trash cans
Vacuum under all upholstery cushions
Vacuum carpet edges
Vacuum and turn mattress
Move furniture and vacuum under
Change linens
Kitchen
Clean pantry and throw out expired foods
Clean inside refrigerator and freezer
Clean inside oven
Run cleaning cycle on dishwasher
Bathrooms
Wash or replace shower liners
Clean inside linen closet or medicine cabinets
Scrub brush grout and tile
Other
Clean Basement
Sweep porch/deck front and back
Shop vac and clean garage
Additional Services
Oven Cleaning
Refrigerator Cleaning
Interior Cabinets
Woodwork & Wall Washing
Window Washing Interior & Exterior
Laundry & Linens
Blinds & Draperies
Move In/Out Cleaning
Packing & Unpacking
Garage & Basement Cleaning
Post-Construction Cleaning
Power Washing & Exteriors