Our Philosophy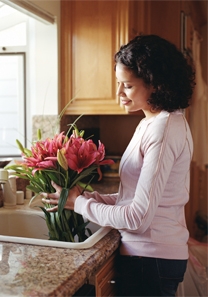 Clutter and dust have a negative impact on your state of mind and health, while cleanliness and natural light bring a positive energy into your home.
At Missy Maids we believe that your home should be a sanctuary from the world, where you can relax and unwind in a peaceful atmosphere.
We assist our clients in creating this environment for their physical and spiritual well-being, while helping to reduce their environmental impact on the planet.
Our ultimate goal is to create in your home a calm environment so you can relax and rejuvenate. Our services blend an appreciation for luxury with a commitment to a natural eco-lifestyle. Our Cleaning Consultants are meticulously trained in the conscientious and nontoxic care of your home. Their professionalism and the attention to details allow for a harmonious relationship between our company and our clients.
Missy Maids is committed to bringing you the highest quality of service with exceptional customer service. Our promise is to deliver a consistent courteous service with prompt response and complete satisfaction guarantee.